with Luxury Landscaping Services in Mendham Township, New Jersey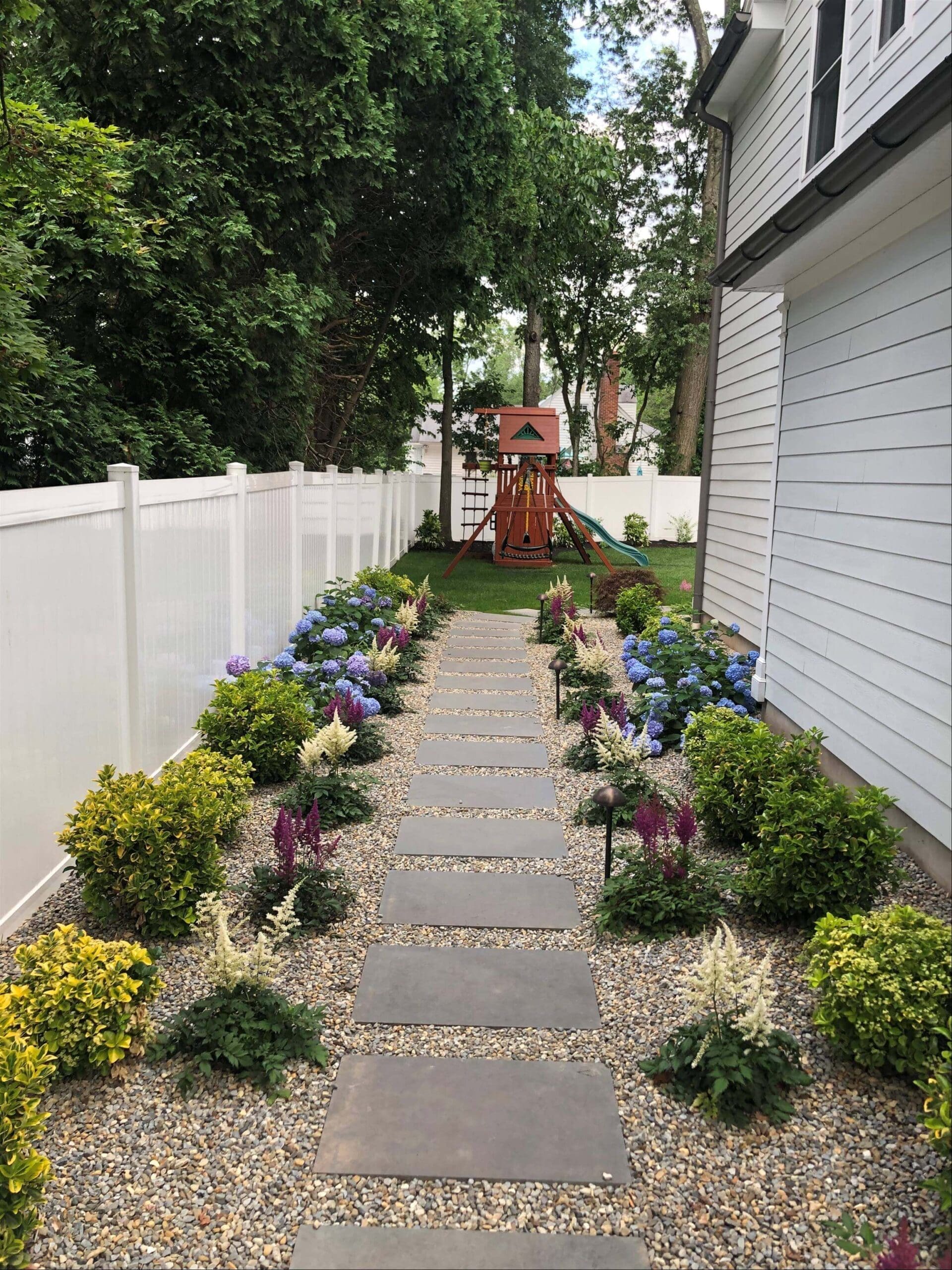 Attention to Detail, Clear Communication,
and a Commitment to Your Timeline
In Mendham Township, the Black Horse Inn marks the center of town, as it has for nearly 300 years. Though it has been enlarged and modernized over the centuries, it's a link to a rich past. Today, the historic village center has a charming, isolated feel, despite the beautiful new homes that lie just beyond the trees.
Attention to Detail, Clear Communication,
and a Commitment to Your Timeline
In the early 20th century, wealthy families looked to the Township for an opportunity to build sprawling estates, taking advantage of the country vibe just 30 miles from New York City. Even though many of those estates were divided and filled in with additional houses, a certain pastoral peace remains in Mendham.
What was drawing people here 100 years ago is still drawing people today. Homeowners take pride in well-manicured lawns and creative outdoor living spaces, enjoying the small town way of life with the advantage of having the most exciting city in the world just beyond their doorstep.
This is What It's Like to Truly
Parker Landscape Design is a leader amongst landscaping companies in New Jersey, and our satisfied clients within Somerset, Essex, Union, Morris, Mercer, Middlesex and Hunterdon counties have plenty of reasons to share why. From the quality of our work to the transparency of our process, see why our award-winning team has been the choice for thousands of landscaping projects in the region.
Quality Landscaping Services
At Parker Landscape Design, we've been offering landscaping services in Central New Jersey for decades, and we've had the honor of working on many yards and gardens in Morris County and Mendham Township, New Jersey. With an eye for detail, high-quality materials, and a thoroughly trained team of landscapers who value high-level craftsmanship, we transform front and backyards into private oases that increase the value of your home and give you a space to enjoy for years to come.
When you work with us, you can count on transparent communication and one point of contact for your project: Scott Parker himself, the owner of our family business. He takes personal responsibility for ensuring you're completely happy with your finished landscaping.
From effective drainage solutions to pools, patios, and walkways, Parker Landscape Design offers a wide range of landscaping services in Mendham Township, Warren, Far Hills, Westfield, Bernardsville, and more area communities. Contact us to learn more about our nationally-recognized landscapes and the collaborative process we use to turn an average outdoor space into something truly extraordinary. We'd love to put our expertise to work for you.
Transformational Landscaping Services
in Morris County and Beyond
Parker Landscape Design offers comprehensive landscaping services to transform your home. Whether you are looking for an outdoor living space for your family to enjoy or wish to boost your home's resale value by enhancing its curb appeal, our landscape professionals have the upscale solutions you need. View our entire array of offerings at our Services Page.
Landscape Design

We offer superior landscape design and architecture to give your outdoors a refined, luxurious aesthetic. Learn more about our work on our Landscape Design page.

Landscape Installation

In addition to designing an outdoor oasis you'll love, we also seamlessly manage the installation of your landscape from start to finish. Explore our Landscape Installation page to discover more.

Outdoor Living

Expand your home's usable space with outdoor living areas including fire pits, outdoor kitchens, built-in grills, and much more. Browse our Outdoor Living page to see our full range of available options.
We Deliver Elegant Results
When you work with Parker Landscape Design, you can expect professional communication
and quality craftsmanship every step of the way.
Initial Phone Call/Email

In our initial communication, we will get a general sense of your landscaping needs and determine whether our services are right for you.

Property Visit

During our first visit to your property, we'll ask the necessary questions to make sure the work is aligned with your long-term landscape goals. We will also gather detailed information on the various services needed to allow us to provide you with an accurate proposal. We will also determine whether or not we recommend our professional design services for your project.

Signing Onto the Project

We will schedule a phone call or a physical meeting to discuss the proposal and/or design and will go over the project details and pricing. When you are ready to sign, we will establish a realistic timeline for your project.

Project Begins

Once work begins on your landscape, you can expect efficient craftsmanship and quality results as we work hard to meet our established timelines. You can depend on our team to respect your time and your property, and our owner will be your primary point of contact throughout the project to ensure your needs are being met. We also guarantee a same-day response during business hours for any questions or concerns about the project.
Contact Us for Landscaping Services
to Improve Your Daily Life and Increase the Value of Your Home
After 70 years in Central New Jersey, Parker Landscape Design has the local knowledge and landscaping expertise to deliver high-quality results that meet your vision. From practical solutions like excavation and drainage to the design and installation of the most elegant outdoor living spaces, landscape lighting, patios, pools and other water features, and anything else you can imagine, our team gets it done on time and with respect for your property. 
Our process prioritizes a custom approach to your space to increase the value of your home with a one-of-a-kind design. We're available to answer your questions, and we're committed to returning your message during business hours on the same day we receive it. 
Your decision to reinvent your outdoor space is a big one, but we make it simple and efficient with a proven process that focuses on your unique property and specific landscaping wishes. Contact us to learn more about our history of work in Mendham Township, New Jersey, or to schedule your free onsite consultation.