Transparent Landscape Pricing for Luxury Outdoor Living Spaces
in Central and Northern New Jersey
Landscape Design, Installation, Outdoor Living, and More
At Parker Landscape Design, we strive to make it simple for you to plan your outdoor living enhancements. That includes transparent landscape pricing and detailed proposals for each custom project. 
While the final investment for any landscape design and installation will depend upon a number of factors, including the size of your property, your existing architecture and natural features, the scope of the design, and the plants and hardscape materials you prefer, our landscape pricing is meant to give you a better understanding of what's possible. We're here to help you compare your options, explore the pros and cons of various materials and features, and design the landscape that's right for you. 
Take a closer look at our landscape pricing for projects in the Central and Northern New Jersey area:
Landscape Design: $2,500-9,500+
After an in-depth consultation and site assessment, we create 2D and 3D renderings using the industry's most advanced design software to help you better visualize your landscape. These plans include specific construction details that speed up the process of obtaining permit approvals, allow us to make accurate proposals, and limit the risk of error and oversight during the construction process. 
With a complete design-build project, we typically offer a 25 percent design fee refund to you, and you own the design.
VALUE LANDSCAPE PACKAGES: $2,500-7,500+
Looking for a splash of color, add some shrubs, update your foundation beds, or include lighting in your outdoor living space? Our value landscape packages allow you to improve your curb appeal without breaking the bank. Take advantage of a front yard or backyard refresh, where the beauty and the return on your investment far outweigh the price.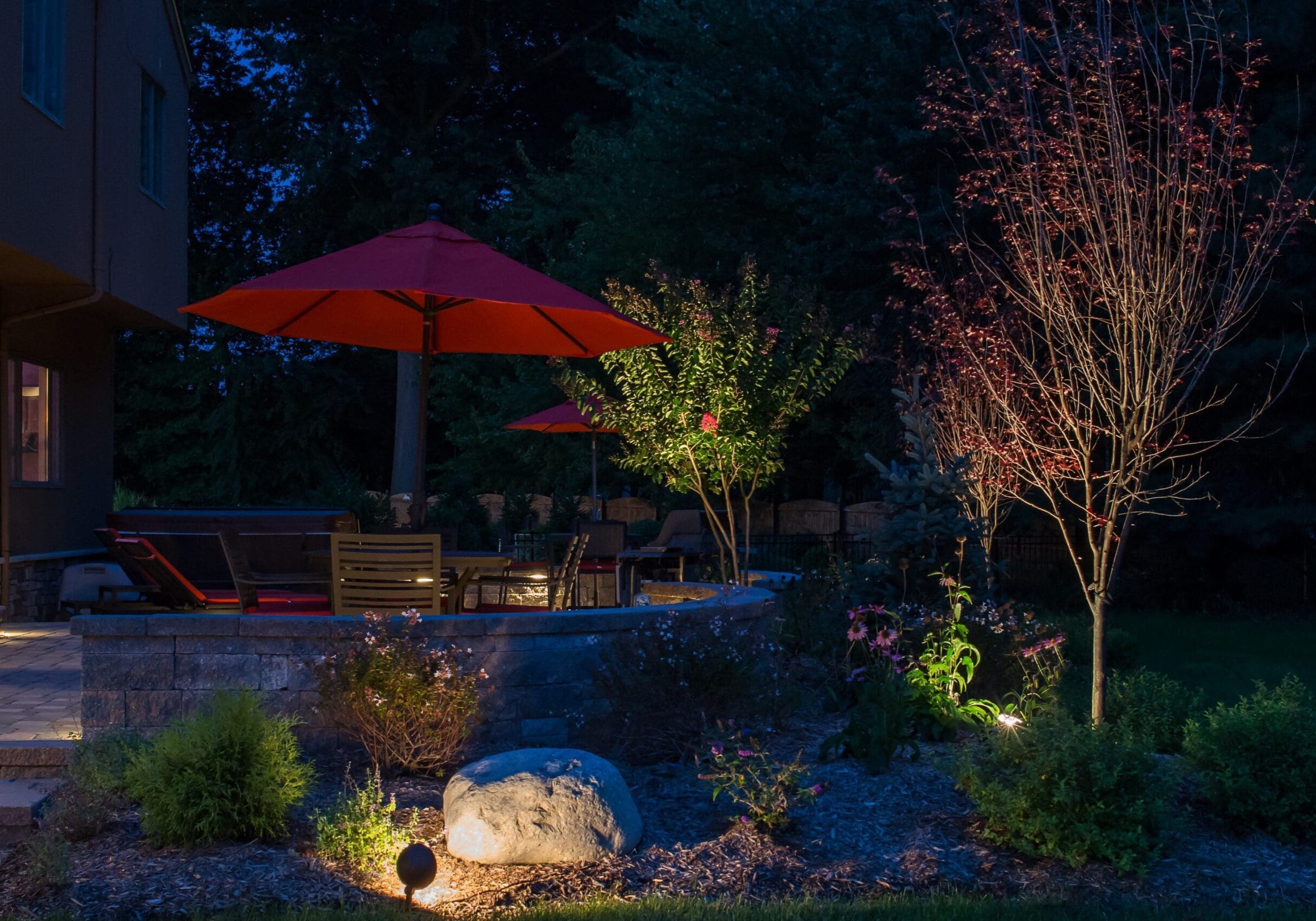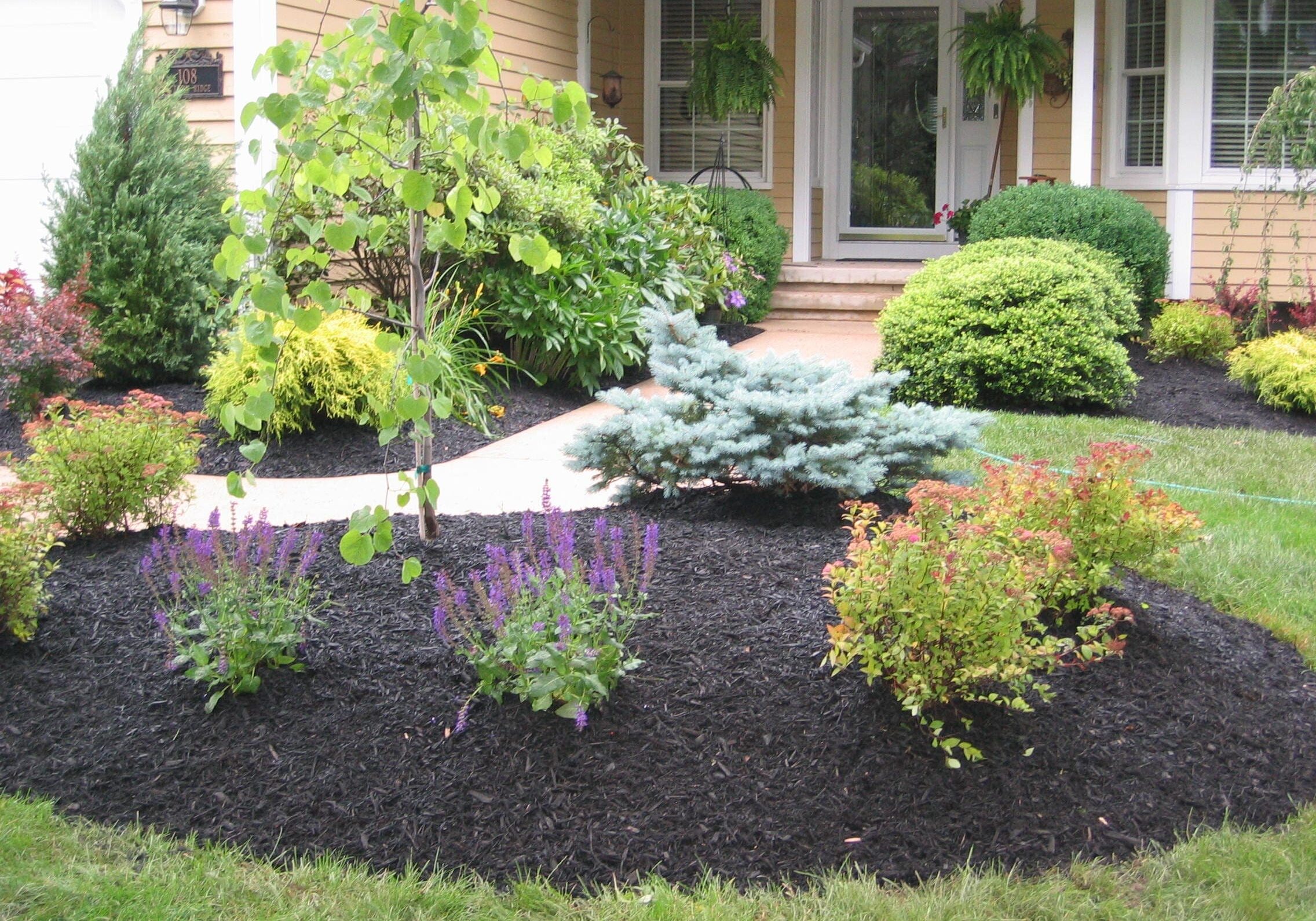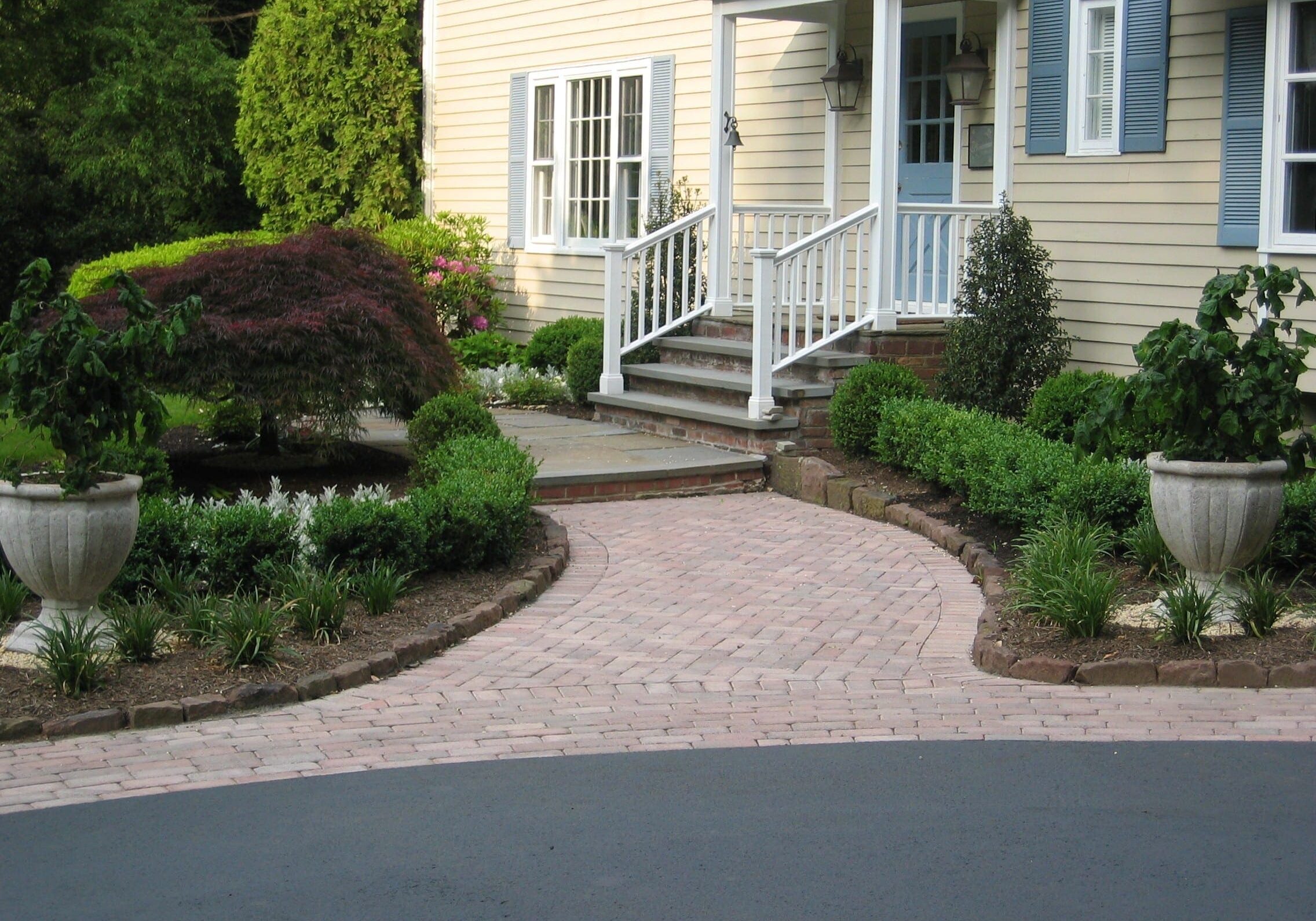 Landscapes: $5,000-50,000+
Our landscapes enhance curb appeal and create a sharp, inviting look to welcome you home, soften the amazing entertainment spaces we build, and offer privacy from neighboring homes and structures. We complete residential projects of all shapes and sizes with downspout extensions and drainage solutions, plantings and gardens, sod, seed, and so much more, and each one is as unique as the homeowner. 
Enhanced Landscapes:
$5,000-20,000+
Dream Landscapes:
$20,000-50,000+
A Place to Relax: $10,000-250,000+
The sky's the limit with our outdoor living spaces. These environments are designed to improve the quality of your daily life outside, make more functional use of your space, and increase your property value by up to 30 percent. 
Site preparation, removals, grading: $2,000-25,000+

Drainage: $2,500-25,000+

LED lighting: $4,500-40,000+

Walkways and paths (paver or natural stone): $1,500-10,000+

Patios (paver or natural stone): $10,000-60,000+

Raised patios (paver or natural stone): $20,000-100,000+

Seating walls: $2,500-25,000+

Retaining walls: $5,000-80,000+

Built-in firepits: $4,500-15,000+
Outdoor fireplaces: $35,000-60,000+

Outdoor kitchens and bars: $20,000-80,000+

Ponds and water features: $8,500-30,000+

Pool decking: $25,000-80,000+

Pools: $35,000-200,000+

Steps and staircases: $1,200-15,000+

Excavation and land clearing: $15,000-100,000+

Brick and stone veneer: $5,000-35,000+
Consultation Services: $500-2,500+
If you're not sure what features will best improve your property value, which plants are easiest to care for, or where to put your pool and patio to make the best use of your space and account for foot traffic flow, our consultation services are meant to help. Our owner, Scott Parker, will personally visit your property in the Central and Northern New Jersey area and carefully assess your space and answer these questions for you. With an eye for both artistry and functionality, he'll offer guidance on masonry, landscaping, lighting, drainage, and more so you can make informed decisions about your home. If you decide to proceed with our design and installation services as well, we'll refund your consultation fee as outlined in the consultation agreement.
Discerning Clients Appreciate Our Expert Guidance,
Professionalism, and Transparent Landscape Pricing
Parker Landscape Design is a leader amongst landscaping companies in New Jersey, and our satisfied clients within Somerset, Essex, Union, Morris, Mercer, Middlesex and Hunterdon counties have plenty of reasons to share why. From the quality of our work to the transparency of our process, see why our award-winning team has been the choice for thousands of landscaping projects in the region.
Applies to Projects Throughout Central and Northern New Jersey
At Parker Landscape Design, we are proud of the work we have done enhancing landscapes across our seven-county New Jersey region. Here are just a few of the towns we service:
Somerset County - Warren, Far Hills, Bernardsville, Bridgewater, Watchung, Peapack, Bedminster, Basking Ridge
Union County - Westfield, Summit, New Providence
Hunterdon County - Clinton Township, Califon, Tewksbury
Morris County - Mendham Township, Mendham Borough, Chatham Township, Madison, Morristown
Essex County - Short Hills/Millburn
Middlesex & Mercer County
Make Informed Decisions for
Your Property Enhancements
After completing thousands of projects in Central and Northern New Jersey and the surrounding area, we're able to provide transparent landscape pricing and detailed proposals so you have a clear understanding of your investment. Contact us to learn more about our landscaping services and schedule a consultation for a personalized landscape design and installation.