1948
Len and Bea Parker, Scott Parker's grandparents, enter the landscape field by leasing greenhouses in Central New Jersey. Through their decades of innovation and dedication, the company grew into one of the largest plantscape firms in the country.
1971
Steve Parker, Scott Parker's father, joins the family business and finds great success in related ventures, such as greenhouse production, landscape services, and retail landscape sales. Shown below are Scott's parents winning the "White House Award for Landscape Excellence", presented by Barbara Bush.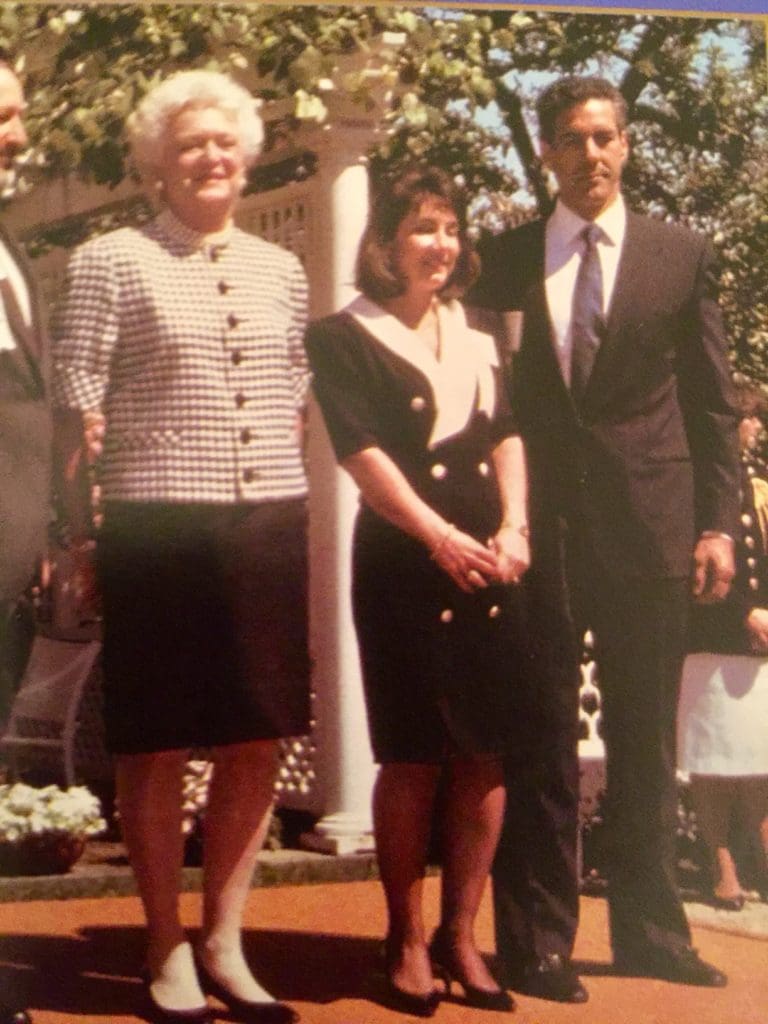 1975-1993
Owner of Parker Homescape, Scott Parker is born, and he spends much of his childhood learning about plants and trees from his father. Growing up, Scott and his sister quickly realize that they need to learn the names of plants if they want to be treated with ice cream!
1997
Scott Parker graduates from Tulane University – A.B. Freeman School of Business with a Finance and Business Management degree.
1997-2006
Scott Parker continues to expand his knowledge of the horticultural field by working in his family's business and by attending Rutgers University, where he studies Horticulture, Landscape Design, Landscape Construction, Turf Management, Outdoor Lighting, Hardscaping, and more.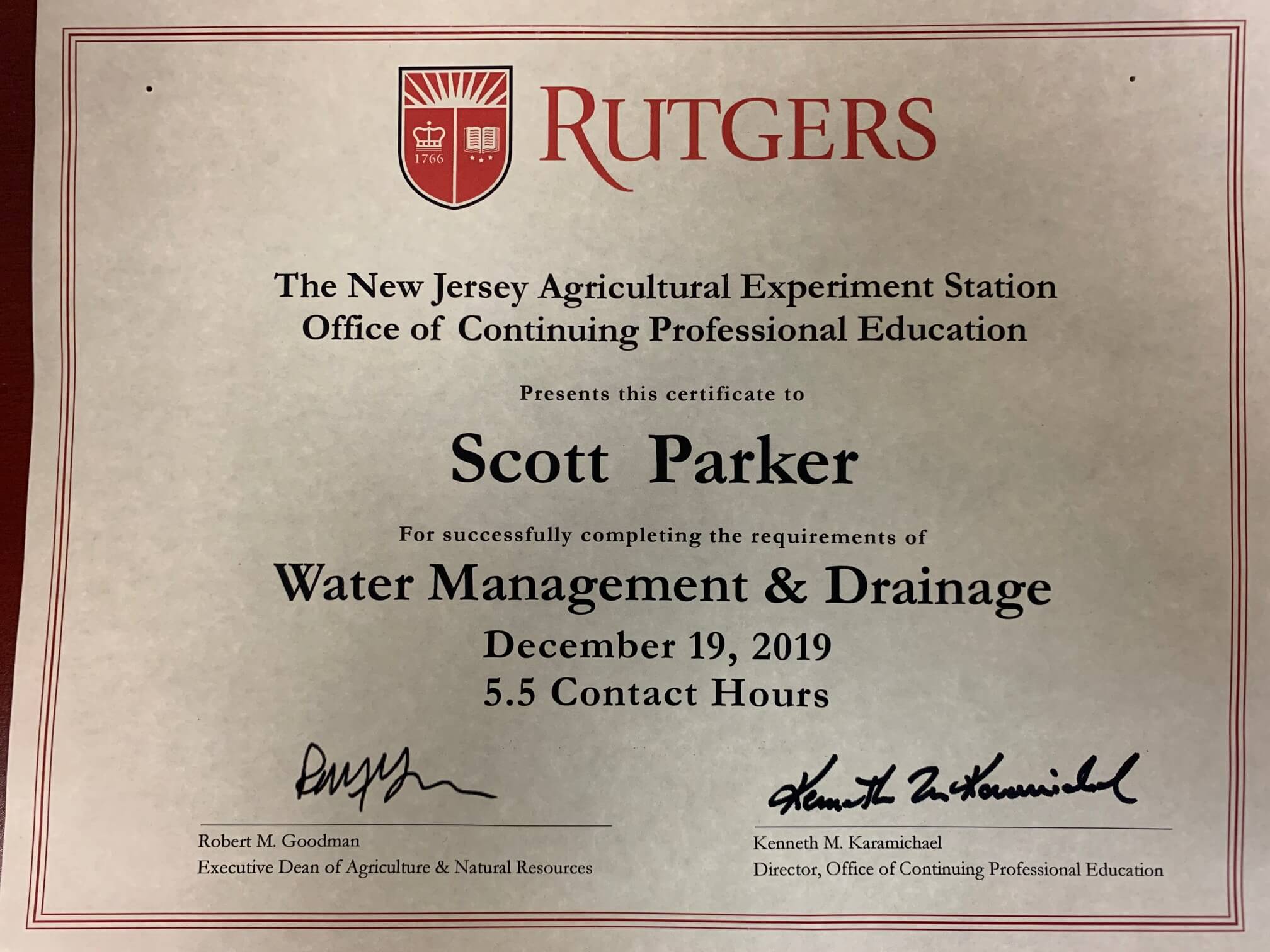 2006
With humble roots in Scott Parker's truck, Parker Homescape, LLC is born. He started the company with hopes of improving the landscape industry by providing superior products and services and offering a customer service experience unmatched in the landscape design and construction industry. By the end of 2006, Parker Homescape moves into its first design studio in Fanwood, NJ.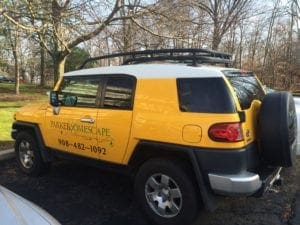 2007-2009
Parker Homescape deftly navigates the economic downturn and housing crisis through an intense focus on what it does best – landscape design and construction.
2008
USA Today names Parker Homescape one of the top firms in the U.S. for craftsmanship and quality work.
2010
As the team grew, so did the space. Parker Homescape moves its design studio and offices to Basking Ridge, NJ.
2012
Design NJ Magazine and New York Spaces Magazine both recognize Parker Homescape for various projects in Somerset County.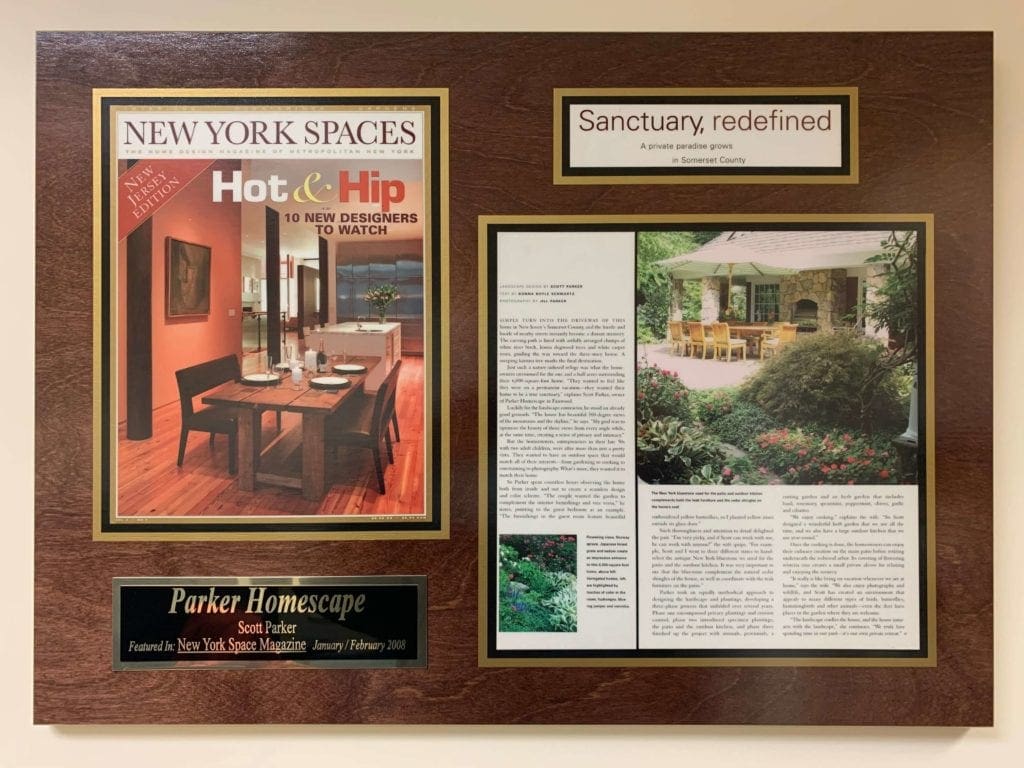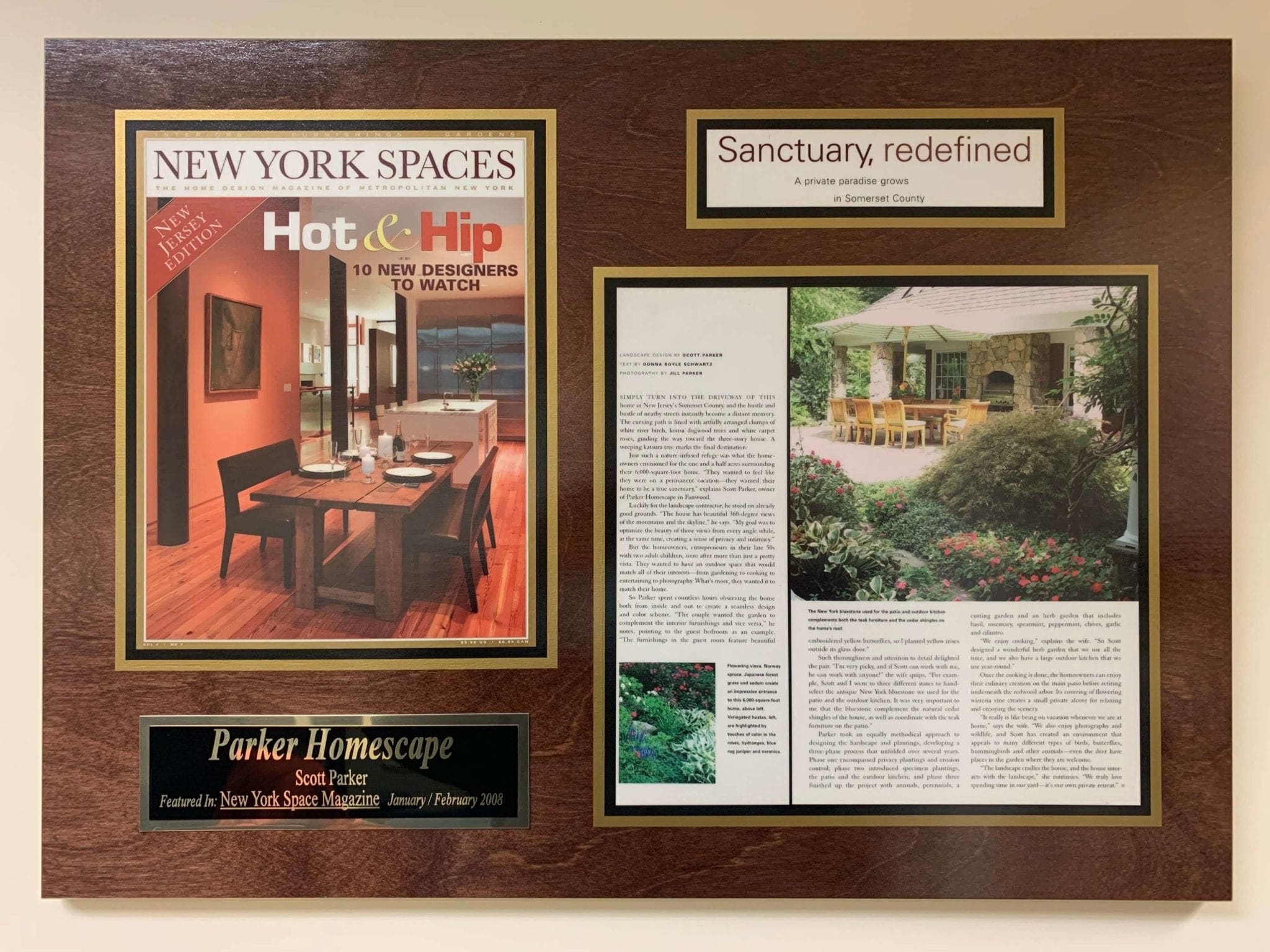 2012
Parker Homescape is published in an inspiring book, "Landscape Ideas You Can Use: How to Choose Structures, Surfaces & Plants that Transform Your Yard" by Chris Peterson.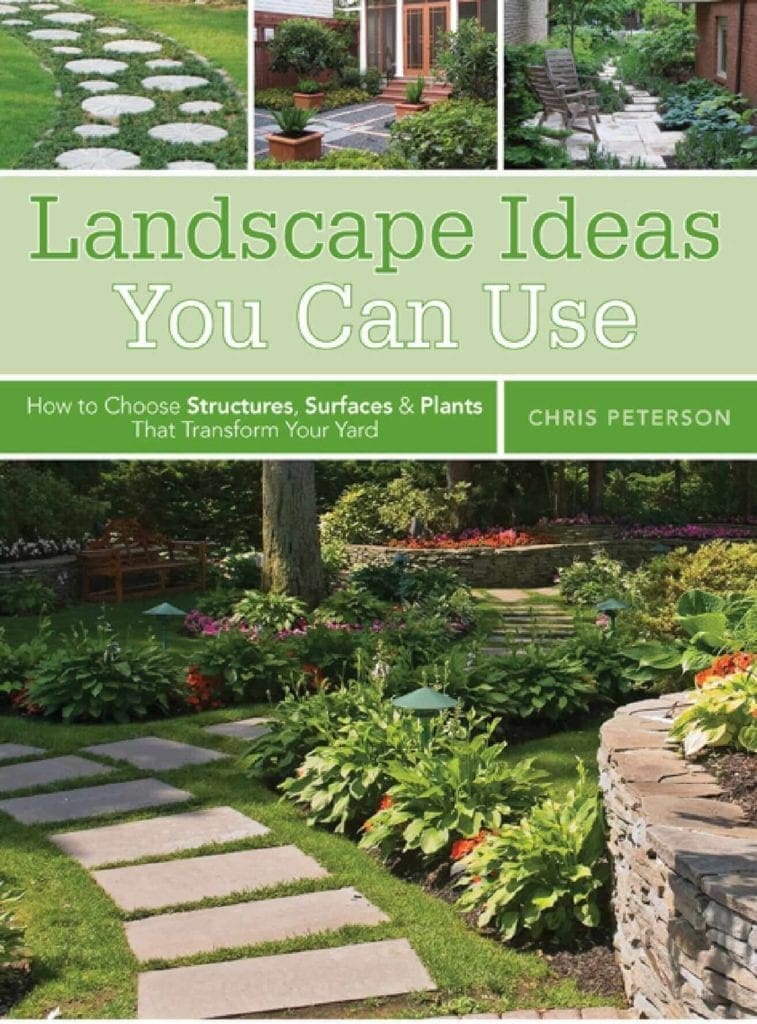 2014
Parker Homescape is proudly named "Best of Houzz 2014" for superior customer service.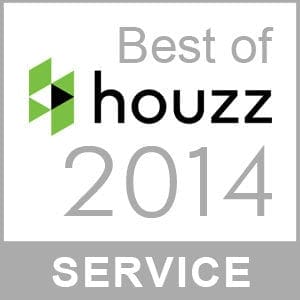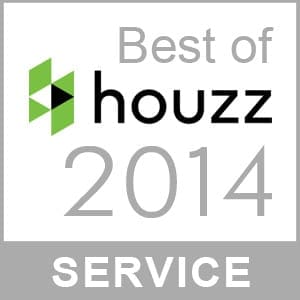 2015
Parker Homescape is proudly named "Best of Houzz 2015" for superior customer service.
2016
Parker Homescape is proudly named "Best of Houzz 2016" for superior customer service.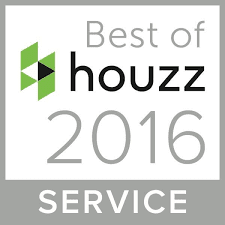 2017
Parker Homescape was awarded the 2017 STAR award given by Pulse of the City News for superior construction products & excellent customer focus.
2017
Parker Homescape is proudly named "Best of Houzz 2017" for superior customer service.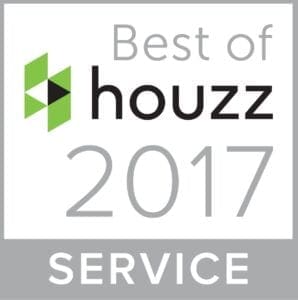 2019
Parker Homescape has been selected for the 2019 Best of Basking Ridge in the category of Landscaper.
2020
Parker Homescape became Parker Landscape Design. We still offer the same great service just under a new name.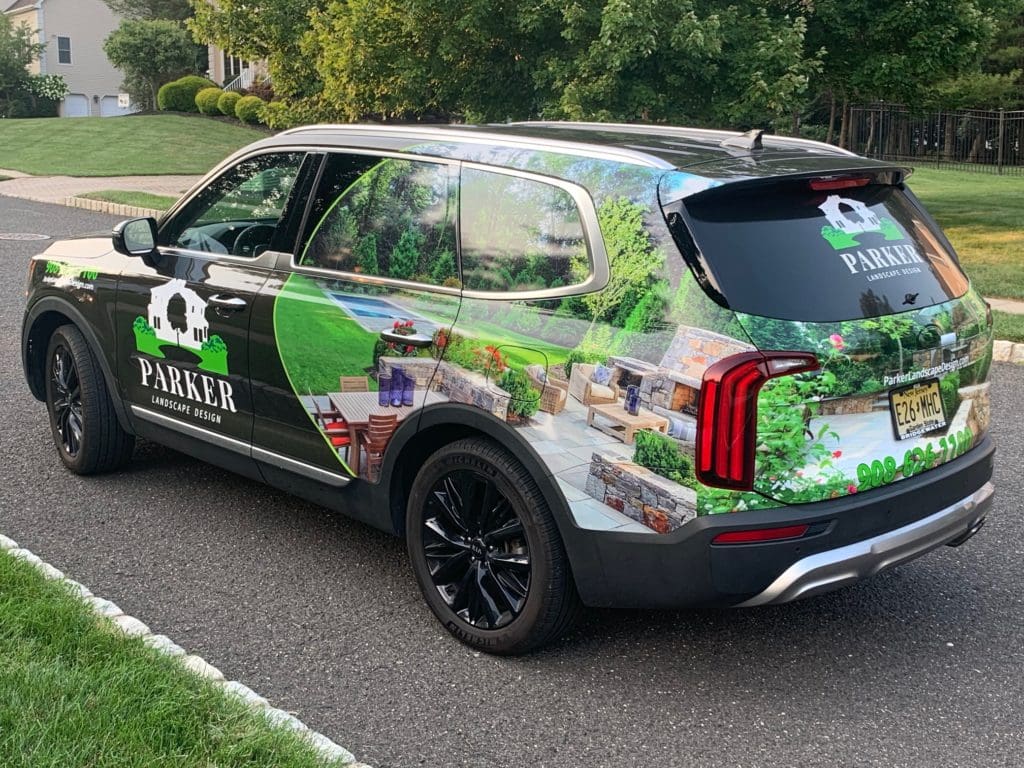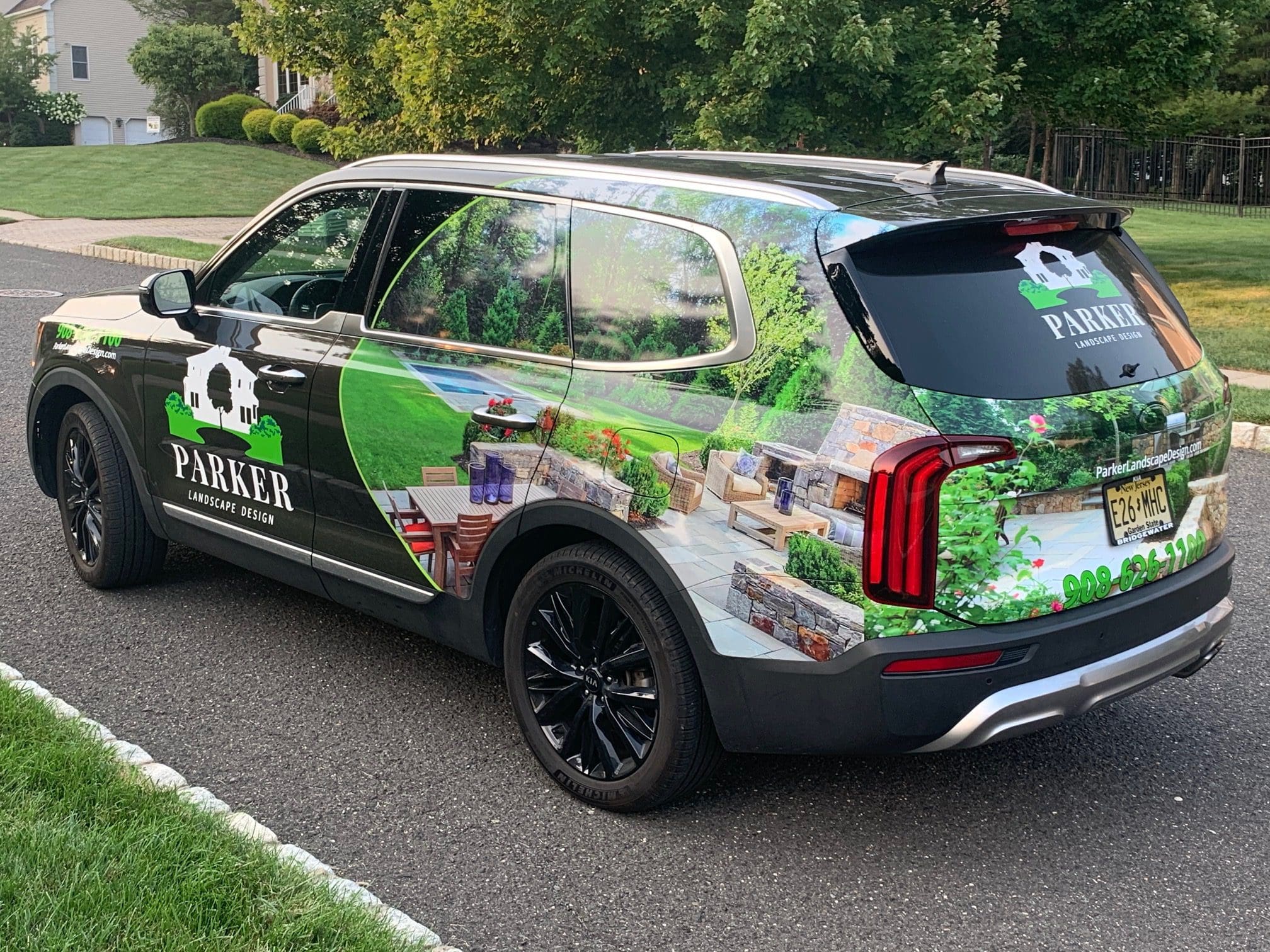 Today
The Parker Homescape team continues to innovate and create outdoor living spaces that are truly unique. Constantly striving to improve the customer service experience, Parker Homescape will never lose sight of its main goal – exceeding customer expectations, each and every time.