Custom Residential Driveway Design
There's no steering around it – your driveway is a key design element in the appearance of the entry of your home. That's why it's essential to take into account your surroundings and your home's architectural style before designing your entry apron. Fortunately, Parker Homescape's highly skilled experts will do that work for you. We'll carefully design a driveway that welcomes (and wows) your guests and provides functionality, while boosting curb appeal and enhancing the value of your property.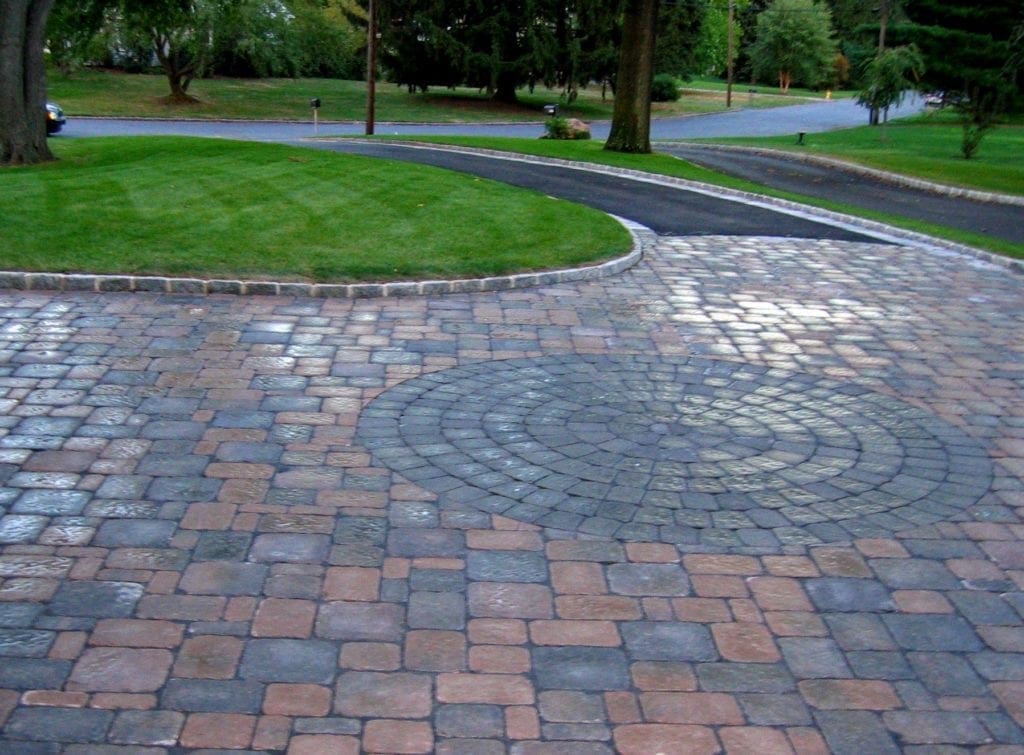 Entry Aprons

Providing "old world" charm and beauty, Paver Stone or Belgian Block driveways are some of the most durable entry apron materials. When the Parker Homescape team designs these long-lasting driveways, we take into account the functionality, scale, and style of your home.

Paver Stone Driveways With Asphalt

These unique driveways are extremely specialized. Proper coordination, timing, and expertise are required to ensure that these two material applications are properly installed to withstand years of use. As such, Parker Homescape's dedicated team will remain on-site the entire time to make sure that our preferred asphalt company installs the asphalt elements of the driveway correctly so that both materials meet seamlessly.

Full Paver Stone Driveways

Beautiful and hardwearing, paver stone driveways add a tremendous amount to your home's curb appeal. Our custom paver driveway design will match the décor of your home perfectly by utilizing different paver stone styles and colors. With help from our team, you can choose from antiqued paver stone, tumbled paver stone, non-tumbled paver stone, or paver stone that looks like natural stone.
Additional services to enhance your driveway:
Custom Driveway Design Solutions
When designing and installing custom driveways, the professionals at Parker Homescape will flawlessly match the driveway design to the size and style of your home. During your consultation, we'll thoroughly discuss options with you, including the advantages and disadvantages of full paver stone driveways vs. paver stone driveways with asphalt, aesthetics, resale value, functionality, longevity, drainage, and scale. Our team will work with you to choose the driveway solution that exceeds your expectations, impresses your guests, and increases your home's value.