in Local Landscaping Services in Short Hills and Millburn, New Jersey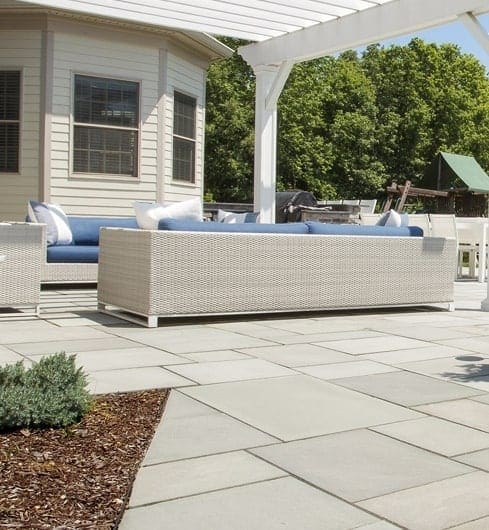 Turn Your Outdoors
into a Luxury Oasis
The streets in Short Hills and Millburn, New Jersey, are lined with some of the most beautiful properties in the region. From our winding streams and historic sites to our leafy trees and stately homes, our local community has no shortage of visual beauty and elegant, enchanting aesthetics.
Turn Your
Outdoors
into a Luxury Oasis
Whether you are looking for a minor enhancement or a major redesign, our award-winning experts can walk you through the conception, planning, and execution of your outdoor vision.
Providing Better Landscapes
through Superior Client Care
Parker Landscape Design is a leader amongst landscaping companies in New Jersey, and our satisfied clients within Somerset, Essex, Union, Morris, Mercer, Middlesex and Hunterdon counties have plenty of reasons to share why. From the quality of our work to the transparency of our process, see why our award-winning team has been the choice for thousands of landscaping projects in the region.
& Exceptional Customer Care
Our complete array of offerings makes us your single choice for all your landscaping needs. Allow us to handle every detail of your project and provide a seamless experience from start to finish. In addition to our comprehensive expertise, it is our commitment to customer service that keeps our clients coming back again and again. By providing you with same-day communication and transparent costs—and by meeting our established timelines—we make it simple to transform your landscape into the luxury space you deserve. You will also benefit from having our owner as your single point of contact throughout the project, allowing you to stay up to date on our progress while having your questions and concerns addressed promptly.
Whether you want professional lighting to highlight your home's unique architecture, need an outdoor kitchen for entertaining over dinner, or are looking for professional drainage solutions to preserve the long-term health of your home, we can help. Parker Landscape Design has all the expertise you need to turn your landscape into the outdoor oasis of your dreams. Our team uses only the highest quality materials and standards of workmanship to ensure our work will stand the test of time, so you can enjoy the success of your project for years to come.
If you are interested in enhancing your Millburn, New Jersey home and your outdoors, get in touch and schedule a consultation with our landscaping services team today.
Creating Luxury Landscapes
with Comprehensive Services
Parker Landscape Design offers comprehensive landscaping services to transform your home. Whether you are looking for an outdoor living space for your family to enjoy or wish to boost your home's resale value by enhancing its curb appeal, our landscape professionals have the upscale solutions you need.
Landscape Design

We offer superior landscape design and architecture to give your outdoors a refined, luxurious aesthetic. Learn more about our work on our Landscape Design page.

Landscape Installation

In addition to designing an outdoor oasis you'll love, we also seamlessly manage the installation of your landscape from start to finish. Explore our Landscape Installation page to discover more.
Exceeding Your Expectations with Superior Service
When you work with Parker Landscape Design, you can expect professional communication
and quality craftsmanship every step of the way.
Initial Phone Call/Email

In our initial communication, we will get a general sense of your landscaping needs and determine whether our services are right for you.

Property Visit

During our first visit to your property, we'll ask the necessary questions to make sure the work is aligned with your long-term landscape goals. We will also gather detailed information on the various services needed to allow us to provide you with an accurate proposal. We will also determine whether or not we recommend our professional design services for your project.

Signing Onto the Project

We will schedule a phone call or a physical meeting to discuss the proposal and/or design and will go over the project details and pricing. When you are ready to sign, we will establish a realistic timeline for your project.

Project Begins

Once work begins on your landscape, you can expect efficient craftsmanship and quality results as we work hard to meet our established timelines. You can depend on our team to respect your time and your property, and our owner will be your primary point of contact throughout the project to ensure your needs are being met. We also guarantee a same-day response during business hours for any questions or concerns about the project.
in Short Hills and Millburn, New Jersey
For elegant landscaping services from a team that puts you and your home first, look no further than the industry professionals at Parker Landscape Design. Our comprehensive offerings mean a single call for all your landscape needs. From a redesigned grilling area to luxury masonry, vibrant landscaping, and more, we have the expertise to bring your vision to life with state-of-the-art materials and craftsmanship that will stand the test of time. Contact Parker Landscape Design today to schedule your consultation with our Millburn, NJ team, and get started transforming your landscape into the elegant outdoors you have been waiting for.