Landscape Steps & Entryway Steps
With Beautiful Steps And Stairs
Custom landscape and entryway steps are some of the most important elements of your property. These elements join your landscape into a cohesive experience. From the lawn to the patio, the walkway to the front door, or through a walking garden, steps, and stairs can enhance the beauty and functionality of your home.
For the Parker Homescape team, step design begins with the style of your landscape and your home. Steps should enhance the architecture of your home by making a statement at an entry, piquing curiosity about the destination, or simply providing easy access to other areas of the property. Our highly trained team will work with you, "step by step", to determine the best solution for your landscape and your budget.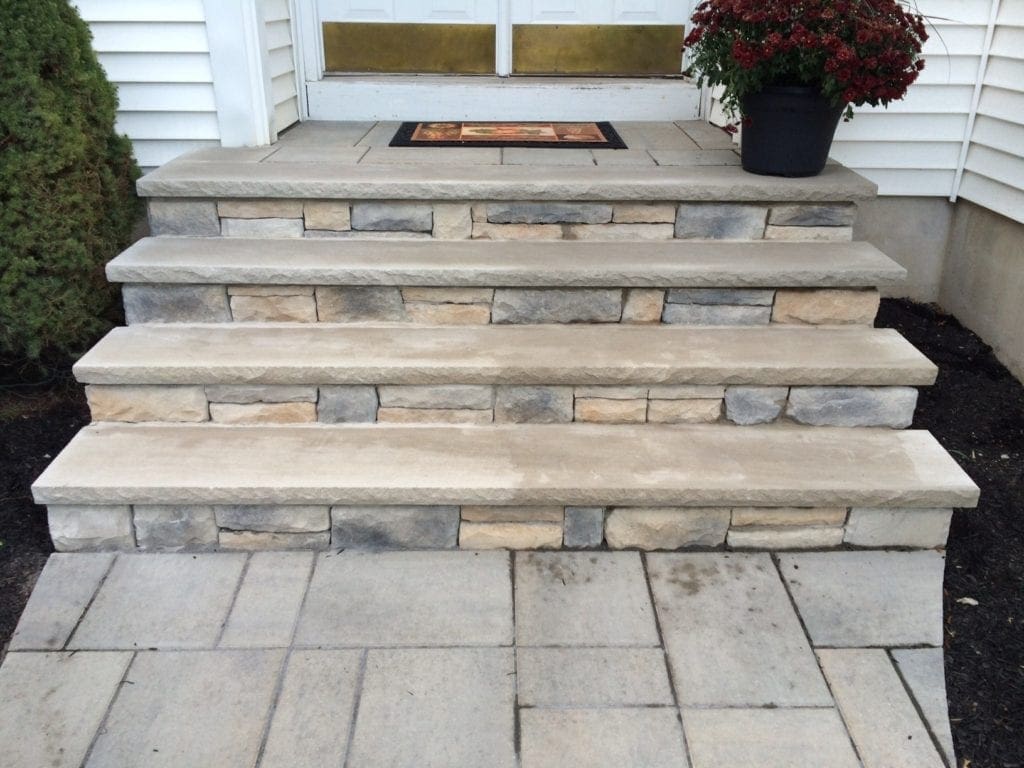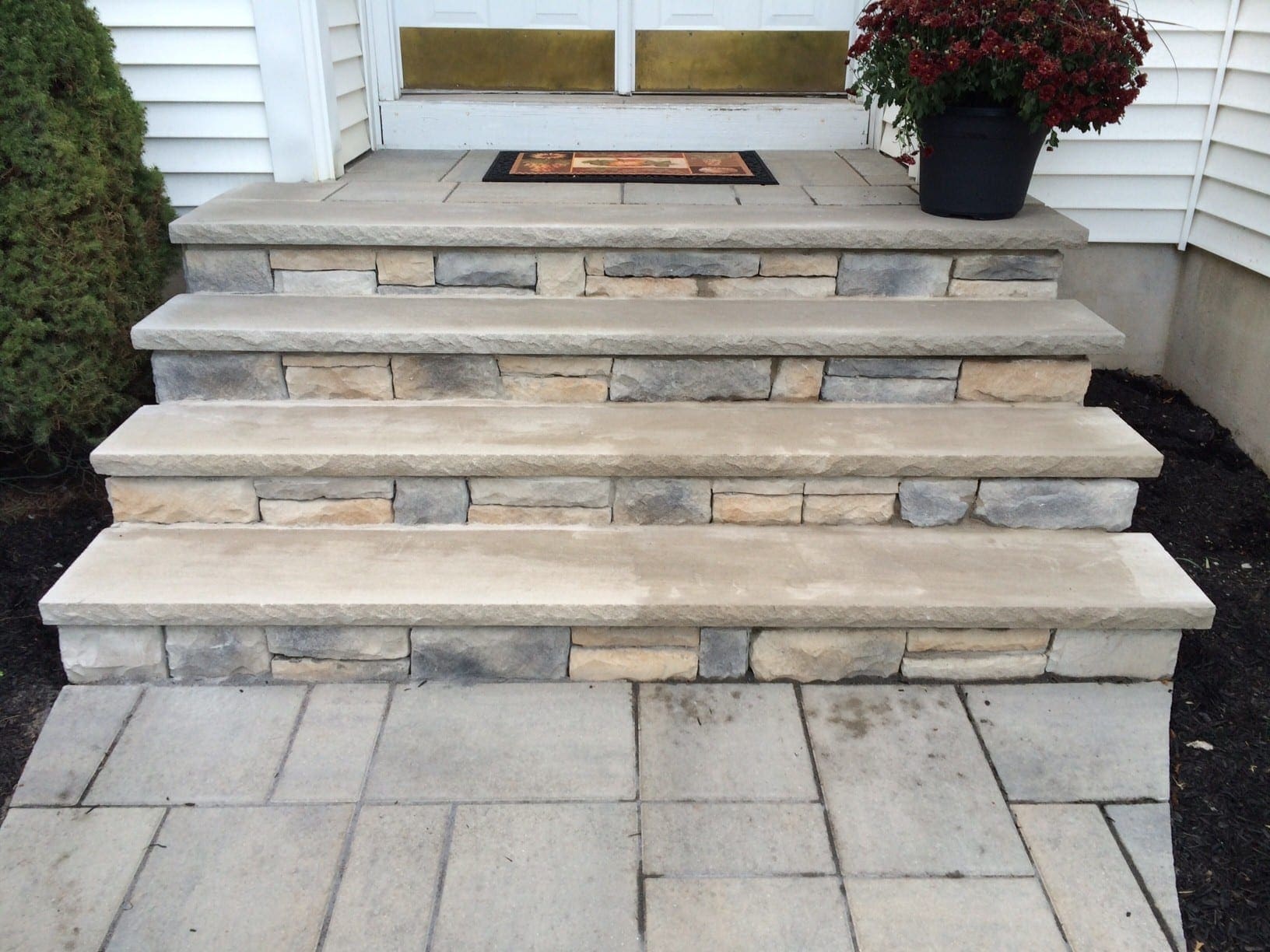 Grade changes in a landscape often require steps to transition from one level to another, to provide ease of access, and to ensure safe passage. Whether quarried natural stone, block and cap, cultured stone or brick, landscape steps are a useful, beautiful, and convenient addition to your property.
As part of a custom walkway design, entryway steps help greet guests to your home and provide safe entry. Like landscape steps, entryway steps and stairs can be made from quarried natural stone, block and cap, cultured stone or brick.
Additional services to enhance your steps:
Landscape Step & Entryway Step Solutions
Whether you're looking to build a grand entrance or a safe transition between areas, Parker Homescape's team will help you take the next step to increase the beauty and functionality of your property.