Luxury Landscape Design in Basking Ridge, NJ
Your property value, curb appeal, and sense of joy and relaxation at home are heavily influenced by your outdoor living area. If you're not using your outdoor space or if you feel like it's damaging your aesthetic, it's time for a fresh landscape design. 
At Parker Landscape Design, we specialize in luxury outdoor solutions, personalized to your home and lifestyle. It all begins with a collaborative landscape design process where we align your wishes with expert guidance on your choice of plants, hardscaping materials, and outdoor features. Scott Parker, our owner, will be your one point of contact before, during, and long after your project is complete, so you always know where to go with your questions and concerns. You'll receive a response to your messages within business hours on the same day we receive them. 
Before your landscape design is given to our installation crew, you'll have an opportunity to review the detailed proposal and upfront investment outline. You'll notice our proactive attention to drainage and erosion, consideration for your existing landscaping features, and awareness of the building regulations in Basking Ridge, New Jersey. 
With the thousands of patios, retaining walls, outdoor kitchens, fire pits, gardens, landscape lighting, and other projects we've completed in the area, we've developed a reputation for friendly service and exceptional results. Parker Landscape Design is a full-service design/build company, dedicated to managing the details so you don't have to. We work diligently to meet the agreed-upon timelines, and we communicate about any interruptions due to weather or other unexpected events. 
This is the start of something wonderful for your home. Contact us to learn more about our history of landscape design in Basking Ridge, New Jersey and schedule your consultation today.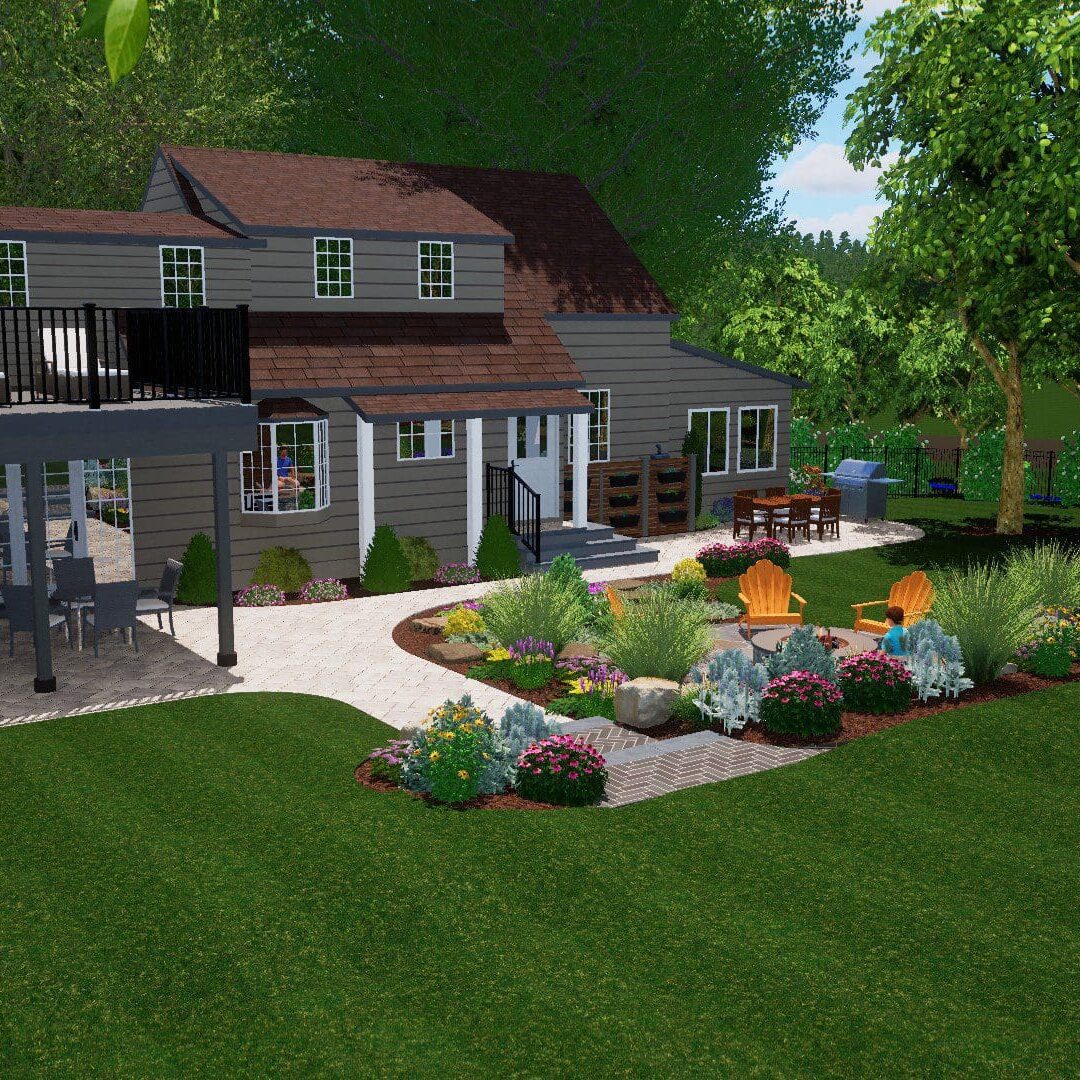 Why Choose Parker Landscape Design
It may be our reputation for excellence that brings our clients to us, but it is our superior service and luxury results that keep them coming back. Discover the advantages of our landscape design for your home:
We use the industry's most advanced design software, utilizing both 2D & 3D modeling as well as video production, to make it easy to envision the proposed work and make any changes to the design.

Make planning and budgeting easier by visualizing the space and understanding the logistics of how to either complete your projects in phases or all at the same time.

Our CAD landscape plans allow Parker Homescape to accurately estimate your project to ensure the best price.

Limit construction errors and oversights by using the same company to design and construct your project.

Our landscape plans provide specific construction details that are required for permit submissions and inspections. These details often speed up the process of permit approvals, which facilitates job completion in a timely manner.

We handle the time-consuming process of analyzing and calculating your lot coverage/impervious coverage, property setbacks and any other zoning/building codes to ensure compliance with town ordinances.

For most design projects, we offer eligibility to receive 25% of the design fee refunded back to you and you will own the design plans.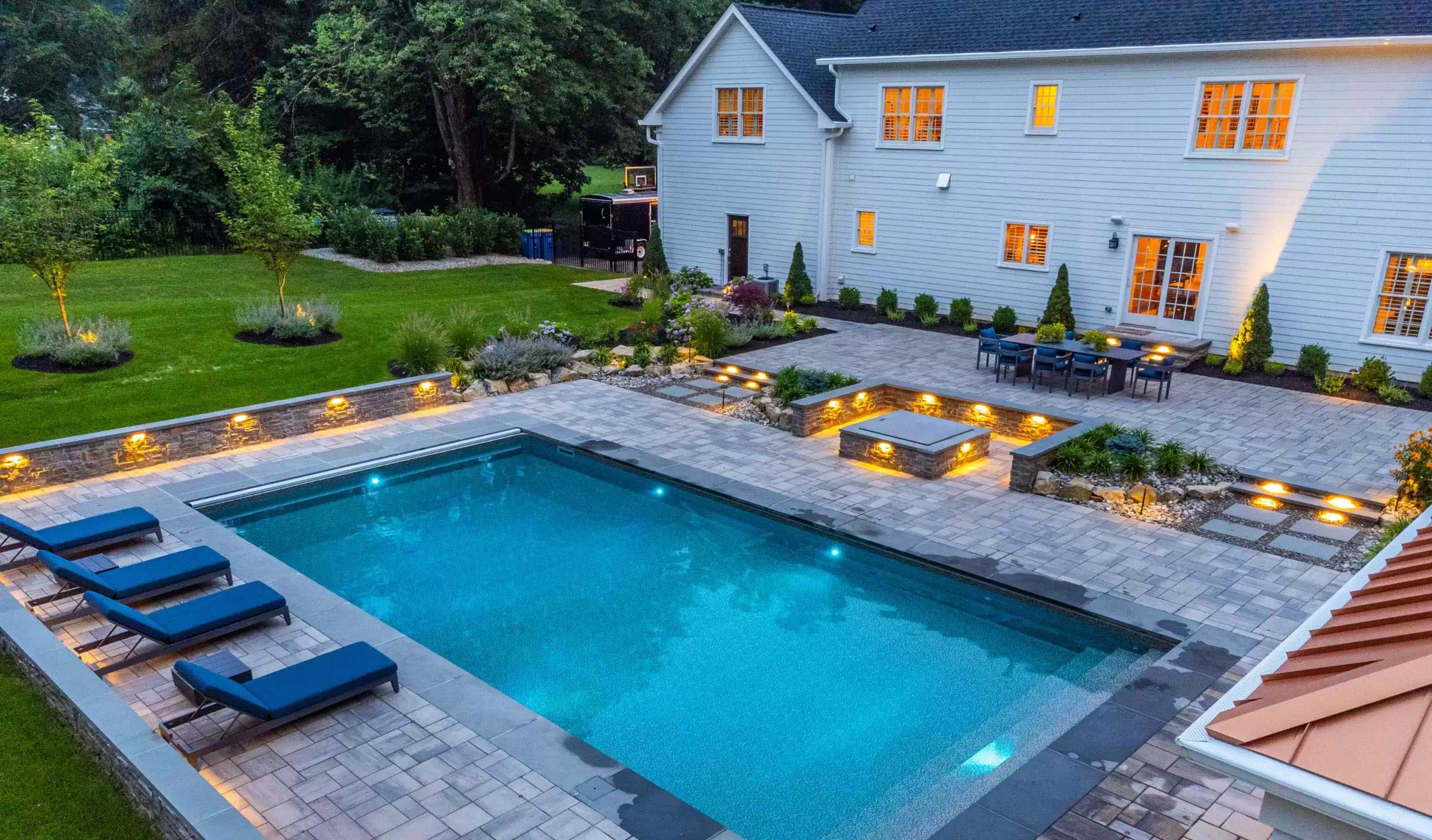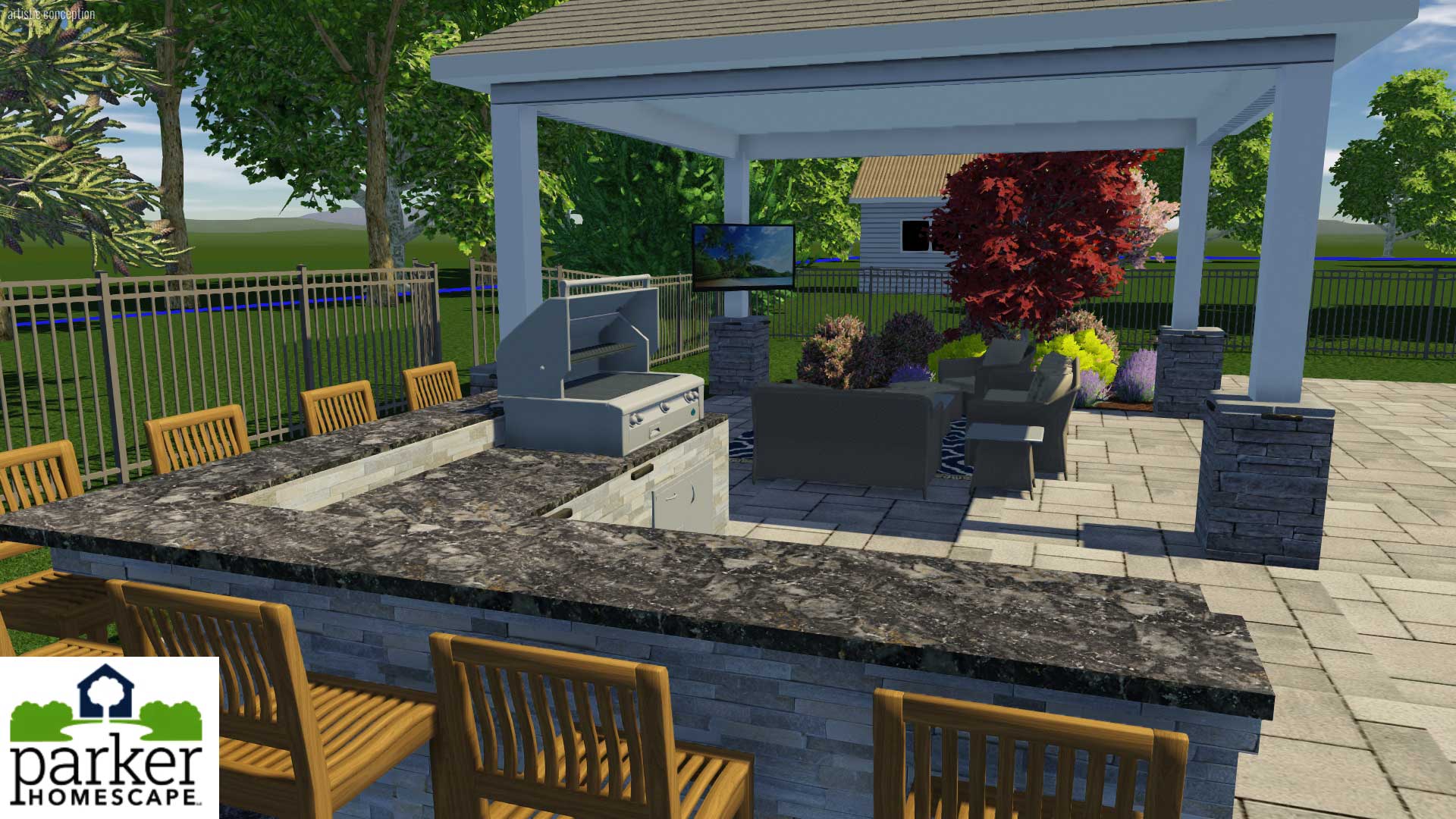 Designs in Your Community
Parker Landscape Design has transformed thousands of landscapes through our award-winning landscape designs. Browse our recent projects and find inspiration for your own home at our Portfolio page.
We Prioritize Your Satisfaction
Through Superior Client Care
Parker Landscape Design is a leader amongst landscaping companies in New Jersey, and our satisfied clients within Somerset, Essex, Union, Morris, Mercer, Middlesex and Hunterdon counties have plenty of reasons to share why. From the quality of our work to the transparency of our process, see why our award-winning team has been the choice for thousands of landscaping projects in the region.
When you work with Parker Landscape Design, you can expect professional communication
and quality craftsmanship every step of the way.
Initial Phone Call/Email

In our initial communication, we will get a general sense of your landscaping needs and determine whether our services are right for you.

Property Visit

During our first visit to your property, we'll ask the necessary questions to make sure the work is aligned with your long-term landscape goals. We will also gather detailed information on the various services needed to allow us to provide you with an accurate proposal. We will also determine whether or not we recommend our professional design services for your project.

Signing Onto the Project

We will schedule a phone call or a physical meeting to discuss the proposal and/or design and will go over the project details and pricing. When you are ready to sign, we will establish a realistic timeline for your project.

Project Begins

Once work begins on your landscape, you can expect efficient craftsmanship and quality results as we work hard to meet our established timelines. You can depend on our team to respect your time and your property, and our owner will be your primary point of contact throughout the project to ensure your needs are being met. We also guarantee a same-day response during business hours for any questions or concerns about the project.
Parker Landscape Design offers comprehensive landscaping services to transform your home. Whether you are looking for an outdoor living space for your family to enjoy or wish to boost your home's resale value by enhancing its curb appeal, our landscape professionals have the upscale solutions you need. View our entire array of offerings at our Services Page.
Landscape Design

We offer superior landscape design and architecture to give your outdoors a refined, luxurious aesthetic. Learn more about our work on our Landscape Design page.

Landscape Installation

In addition to designing an outdoor oasis you'll love, we also seamlessly manage the installation of your landscape from start to finish. Explore our Landscape Installation page to discover more.

Outdoor Living

Expand your home's usable space with outdoor living areas including fire pits, outdoor kitchens, built-in grills, and much more. Browse our Outdoor Living page to see our full range of available options.
Professional Landscape Design in
and These Nearby Communities
At Parker Landscape Design, we are proud of the work we have done enhancing landscapes across our seven-county New Jersey region. Here are just a few of the towns we service:
Somerset County - Warren, Far Hills, Bernardsville, Bridgewater, Watchung, Peapack, Bedminster, Basking Ridge
Union County - Westfield, Summit, New Providence
Hunterdon County - Clinton Township, Califon, Tewksbury
Morris County - Mendham Township, Mendham Borough, Chatham Township, Madison, Morristown
Essex County - Short Hills/Millburn
Middlesex & Mercer County
Turn Your Outdoor Space Into
That's the power of professional landscape design. Your outdoor space becomes something special, a place that effortlessly meets your expectations for beauty and functionality as it merges with your home and other existing features. We'll start with your lifestyle goals in mind and create a landscape design that helps you meet them. 
Parker Landscape Design has completed thousands of projects in the Basking Ridge, New Jersey area, and we'd love to work with you on a luxury outdoor experience. Contact us today to schedule your consultation. 
We guarantee a 24-hour response during business hours