For New Jersey Landscape Enhancements
Imagine the kind of world we would live in if formulas did not exist. We would live without structure, leaving the most complicated procedures and practices entirely to chance.
Reliability is something that all homeowners look for in their landscape projects. They want to feel confident that they are not only choosing the right variables and upgrades but that the team bringing their ideas to fruition will deliver results that they can be thrilled about.
At Parker Homescape, we are the landscape contractors who Mountainside homeowners entrust with their outdoor spaces to deliver the positive transformation that they expect.
CONFRONTING EVERY CHALLENGE THROUGHOUT THE EQUATION
Formulas are constructed when people seek a solution for a particular problem. For many Mountainside homeowners, one such problem is the prevalence of clay soil. When landscapes are surrounded by clay soil, water cannot properly drain from the surface level below ground. As a result, water pools throughout the landscape, killing plants, trees, and flowers whose roots cannot receive adequate oxygen. Sadly, many contractors do not take clay soil into proper consideration before beginning a project.
At Parker, we stick to the formula for every yard that we evaluate. Before beginning any work, our team examines your yard to determine if clay soil is a relevant issue. This way, you can rest assured that your investment will not be endangered over something as correctable as clay soil.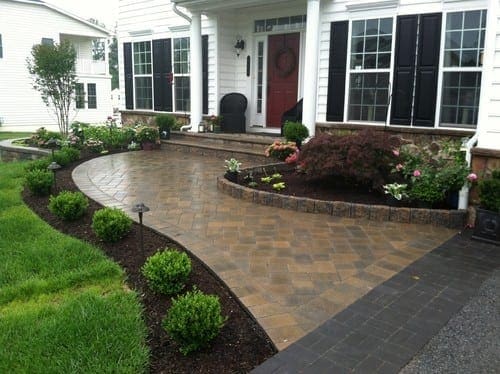 UNPARALLELED CONSISTENCY & CREATIVITY ACROSS UNION COUNTY
While our team can always be counted on to complete the job with full customer satisfaction, there is no such thing as a standard approach for enriching a landscape. In the landscaping industry since 1948, the Parker family has learned through the years that no two landscapes are ever the same. That's why, in order to deliver exceptional work time and time again, it takes a team that can create the right formula for each and every landscape.
With our meticulous attention to detail, our design & installation experts fully evaluate your yard and then create a customized solution tailored toward your preferences and budget.
Our award-winning services that you can incorporate into your very own Mountainside landscape formula include:
Plus, our team can even handle all township compliances and gather the required permits so that you do not have to deal with this grueling process.
Contact us today for more information or to request service.