If there's one thing that homeowners value, it's feeling that their outdoor space is trendy, sophisticated, and unique. Have you ever glanced at someone else's landscape, and felt as though you already knew some things about them just by looking at their yard?
After years of longing to make a powerful statement through your landscape, you're finally ready to have your yard undergo the transformation it deserves. But before your project can begin, you need to find a landscaping firm that can truly make your outdoor space one of a kind, all while fitting in with the latest trends and fashions.
That team, faithfully serving Livingston Township, is Parker Homescape.
GETTING YOUR PROJECT STARTED WITH EASE
Sometimes, the most difficult phase of an outdoor project is working through all of the paperwork that's necessary to get started. That's why, through our services, The Parker team can gather the permits for you.
Often, this process involves hours of compositing the required drawings, communicating with township officials, and coordinating the necessary inspections before work can begin.
Each of our team members always conducts themselves as upstanding professionals. So, when you trust our team to do the job, you can feel comfortable knowing that we know how to maneuver through this early stage to get your project up and running as quickly as possible.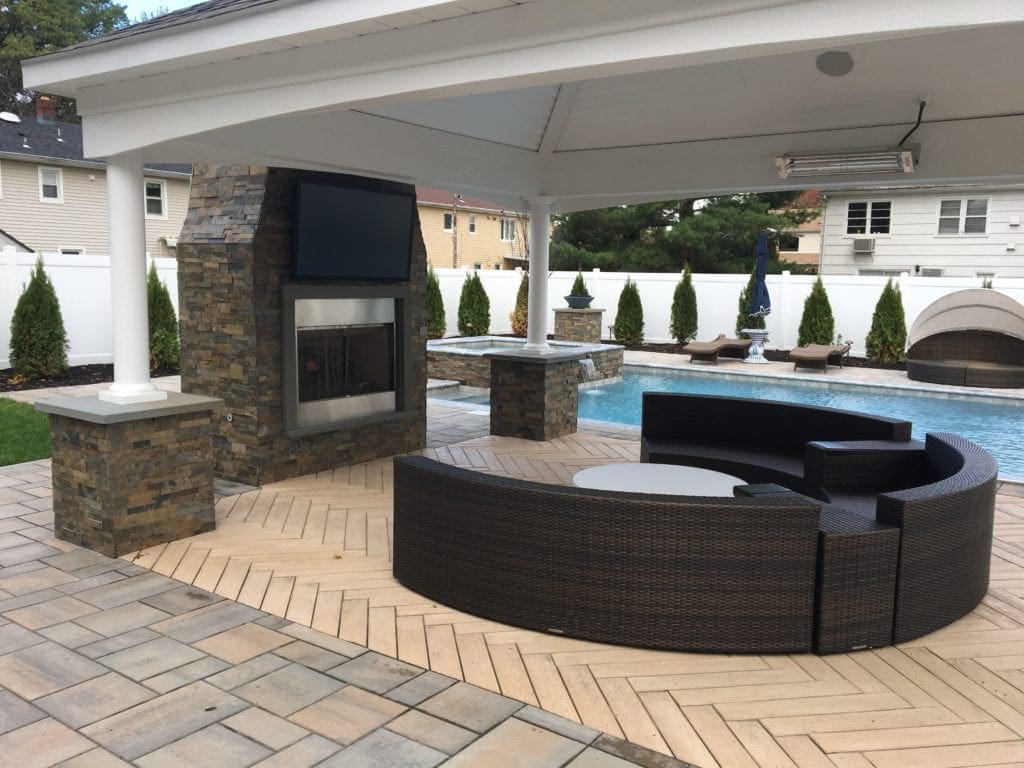 Would you like to create a tranquil outdoor space that attracts some of your favorite animals, such as butterflies and hummingbirds? Or, how about giving your landscape a Colonial look by having our team design for you a customized, natural stepping stone walkway? From country to classic, our award-winning landscape services can completely define your outdoor space and make your yard an atmosphere of admiration for each passerby.
Our wide range of extraordinary services include:
You've wanted to stylize your landscape for so long, but have never known quite where to start. As a family that has been designing and installing hardscape and landscape elements since 1948, the Parker name has become known throughout New Jersey as a team that not only delivers but also cares.
Contact us today for more information or to request service.